Name That Failure Pattern | 2nd Edition
This failure occurred on a turbine driven boiler feedwater pump (TDBFP) at a fossil fuel power plant. The pump in question is an outboard boiler feed pump. Plant is operating normally when unexpectedly pump shuts down and causes a forced outage.
Here is a basic process flow diagram for this process…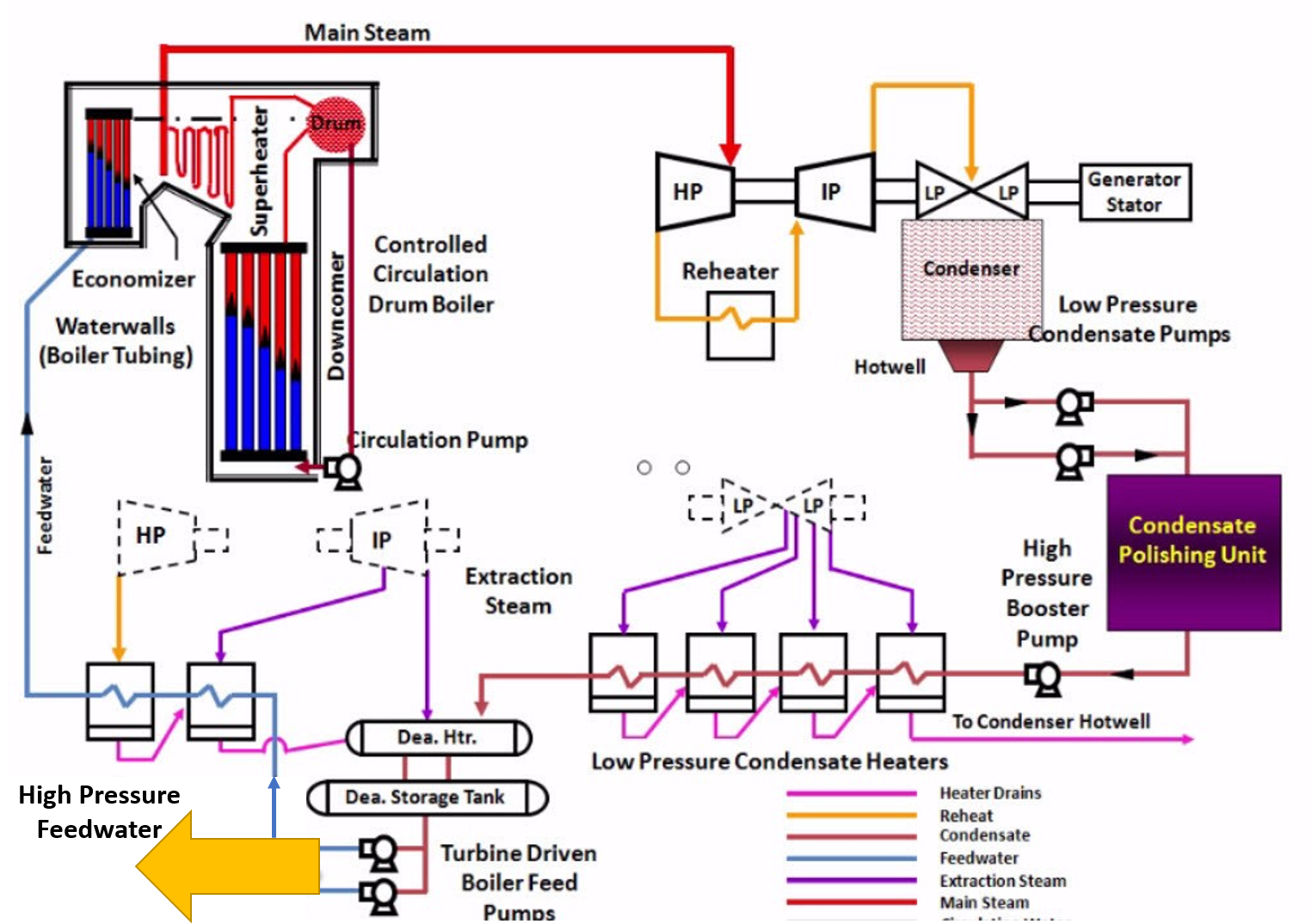 When investigators were able to safely access the failed components, the following was found:
1. All inboard components are detached (see below)
2. Pump had lift and could be rotated by hand
3. Strainer was not in place
4. Turbine driven boiler feedwater pump (TDBFP) opened and no damage was evident (including no damage to impeller and/or housing)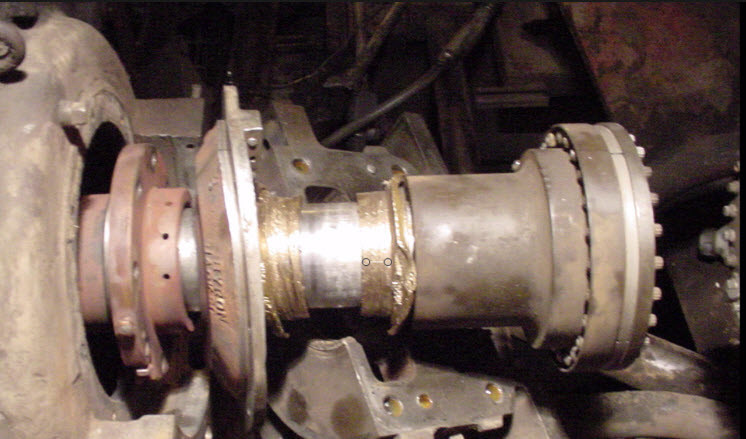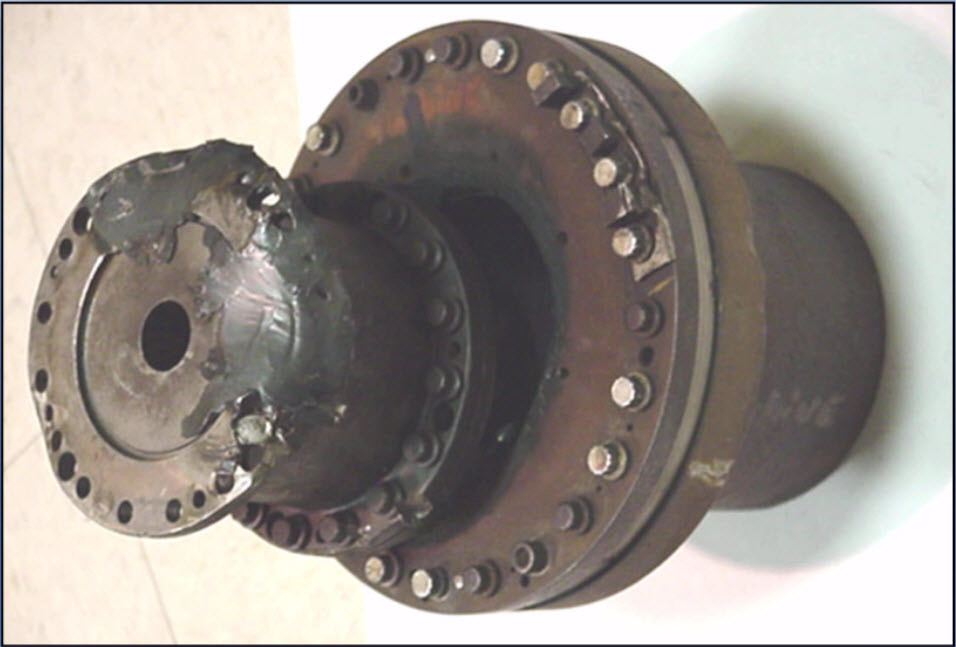 Given the limited preliminary physical data provided, what anomalies do we see, that need to be explained?
UPDATED POST 5.31.17 (ID# TDBFP.5.24.17)
Why were there different grade bolts as well as balancing weights on the coupling?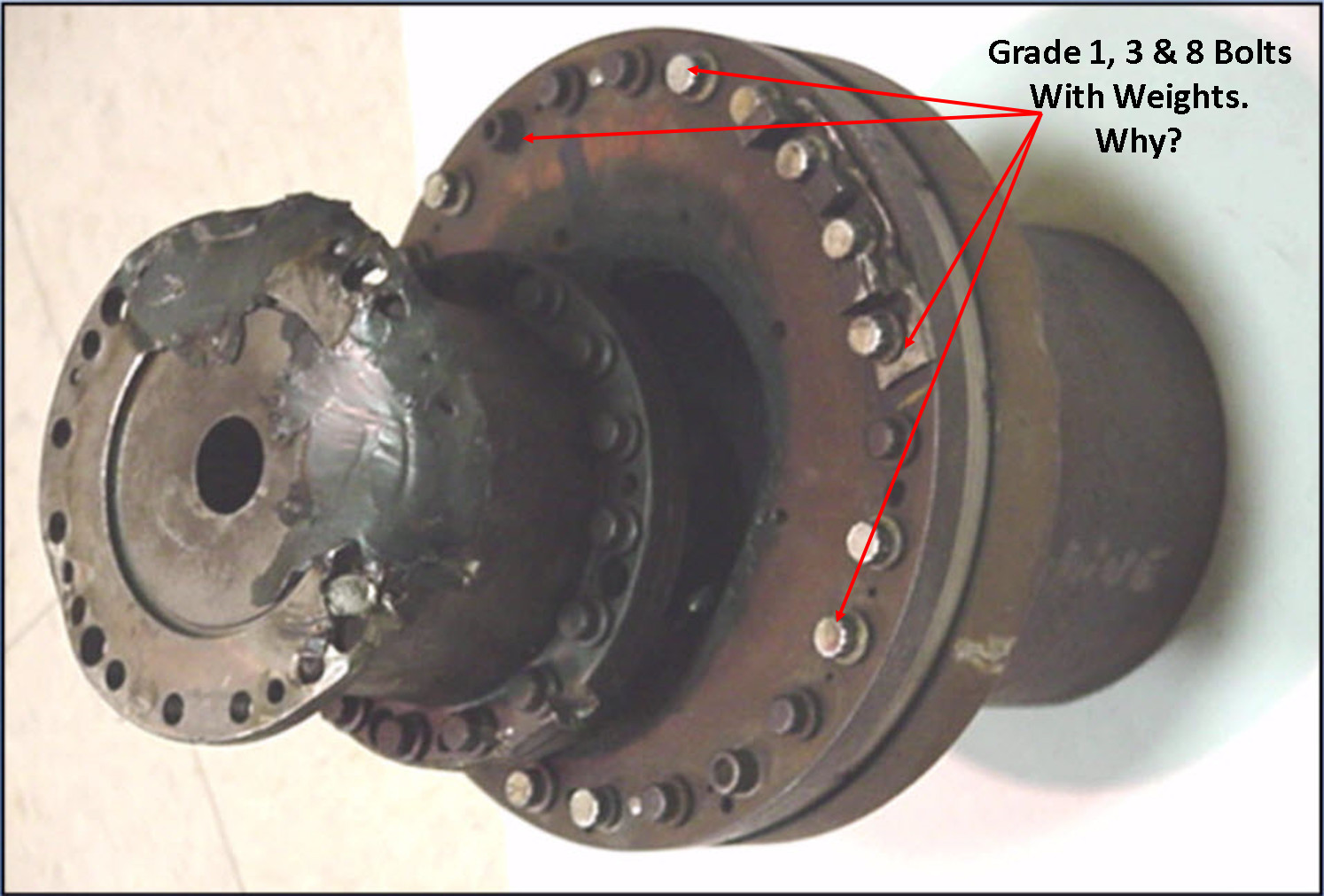 Here is the summary path(s) to failure for the boiler feed water pump case study above.
1. 'Procedure/specs for coupling fasteners were inadequate' & 'No QC inspection required during installation/repair' [Latent Root Causes/Organizational System Related] >
2. Results in 'Field Selection Error' when retrieving replacement coupling bolts [Human Root Cause/Decision Error Related] >
3. Results in wrong bolts installed in the coupling [Physical Root Cause] >
4. Results in inappropriate bolt coming loose and locking up turning gear>
5. Results in pump being overloaded>
6. Results in coupling failing>
7. Results in pump failing to act as a primary mover>
8. Results in turbine driven boiler feed pump to shut down in operation>
9. Results in plant tripping due to loss of boiler feed water
This is a summary of one of the paths to failure; to view the full RCA, please review the Boiler Feed Water RCA video case study on YouTube.
As always, all comments, suggestions, questions and debate are welcome!
For info on the RCA investigation management software used to manage this analysis (unbiased and can accommodate most any RCA approach on the market), please visit:
---
About the Author
Robert (Bob) J. Latino is former CEO of Reliability Center, Inc. a company that helps teams and companies do RCAs with excellence. Bob has been facilitating RCA and FMEA analyses with his clientele around the world for over 35 years and has taught over 10,000 students in the PROACT® methodology.
Bob is co-author of numerous articles and has led seminars and workshops on FMEA, Opportunity Analysis and RCA, as well as co-designer of the award winning PROACT® Investigation Management Software solution. He has authored or co-authored six (6) books related to RCA and Reliability in both manufacturing and in healthcare and is a frequent speaker on the topic at domestic and international trade conferences.
Bob has applied the PROACT® methodology to a diverse set of problems and industries, including a published paper in the field of Counter Terrorism entitled, "The Application of PROACT® RCA to Terrorism/Counter Terrorism Related Events."
Root Cause Analysis Software
Our RCA software mobilizes your team to complete standardized RCA's while giving you the enterprise-wide data you need to increase asset performance and keep your team safe.
Root Cause Analysis Training
Your team needs a common methodology and plan to execute effective RCA's. With both in-person and on-demand options, our expert trainers will align and equip your team to complete RCA's better and faster.
---
Contact us for more information:
---